2020 Ram EcoDiesel For Sale
The 2020 Ram Eco-Diesel Available at Foundation Dodge Drayton Valley
If you are looking for a full-size truck that delivers exceptional torque and towing power, then you will want to see what the 2020 Ram EcoDiesel has to offer. Right now, you can find the Ram EcoDiesel for sale in Drayton Valley at Foundation Dodge Drayton Valley. As the preferred Ram dealer in Drayton Valley, we're also honoured to serve Rocky Mountain House, Edson, Warburg, Evansburg, and surrounding areas of Alberta. We have a wide selection of brand new 2020 EcoDiesel trucks that are priced to move.
Ram EcoDiesel Engine Specs
The Ram 1500 Ecodiesel is powered by a 3.0-liter EcoDiesel V-6 engine that delivers up to 240 horsepower and up to 400 foot-pounds of torque. This allows the Ecodiesel to tow up to 4177 kilograms. The 1500 Ecodiesel also has a maximum payload of 725 kilograms. Overall, this makes the Ram 1500 Ecodiesel one of the best towing and hauling light-duty trucks in its class.
When it comes to fuel efficiency, the Ram Ecodiesel delivers up to 13.6 kilograms per litre on the highway. This is one of the most impressive fuel numbers for a truck in its class.
The bottom line? The Ram 1500 Ecodiesel specs gives you the optimal balance of capability and fuel efficiency to give you a powerful truck with a low operational cost. Capable of hauling anything in Edson, Alberta.
Is The Ram EcoDiesel A Good Engine?
The Ram Ecodiesel is considered to have one of the top diesel engines available in the full-size, light-duty truck class. That is because the engine delivers when it comes to towing, hauling, fuel efficiency and durability.
The Ram Ecodiesel is not only well-built it is also backed by a generous five year or 100,000-kilometer powertrain warranty. That ensures that your Ram Ecodiesel truck will last a long time with little out-of-pocket expense.
Did Ram Discontinue The EcoDiesel Engine?
Ram still continues to offer the EcoDiesel engine for the 2020 model year. In fact, the Ecodiesel is one of the top-performing engines in its class. For the foreseeable future, Ram will continue to offer the Ecodiesel engine in its 1500 full-size truck.
What Are Common Uses For The Ram EcoDiesel?
There are many reasons why people in the Drayton Valley area get the Ram EcoDiesel. Here are some of the most common reasons you want to have this truck in your garage.
Maximum Payload
Do you want to know how much weight your brand-new Ram 1500 can carry? These trucks are designed to easily handle 12,750 pounds and carry a payload of up to 2320 pounds without slowing down the cruising speed or swivelling. The amazing suspension system offers robust control over the speed and the stability of the truck, even with the maximum payload.
Fuel Efficiency
Since the 2020 Ram 1500 in Drayton Valley, Alberta, comes with a remarkable V-6 option, it can offer up to 20 mpg city and 26 mpg highway. There is also a V-8 option which can offer up to 11.9L/100km city and 9.4L/100km highway. So, if you want to conserve less fuel and cover more distance without sacrificing the quality, the V-6 is perfect for you.
What Do We Have to Say?
The 2020 Ram 1500 Laramie Truck in Edson, Alberta, and other 2020 Ram 1500 trucks are more than just powerful beasts. With an amazing suspension mechanism, optimized fuel efficiency, and a light steering system, you can unlock the true potential of these trucks and cruise on all terrains with ease. If you want to know what else the 2020 Ram 1500 can offer, be sure to visit us in Drayton Valley, Alberta, today. We will be more than pleased to guide you in your RAM 1500 journey. As always, if you require assistance, feel free to contact us, we'd be happy to help you.
1). Capable Worksite Vehicle
Due to the Ram EcoDiesel's incredible hauling and towing capability, this truck is a popular choice for those who need a worksite machine. This vehicle can handle heavy use day in and day out. In fact, there are many businesses in Drayton Valley and surrounding areas that rely on the Ram EcoDiesel for demanding worksite tasks.
2). Excellent Off-Road Uses
Due to the Ram EcoDiesel's excellent torque, this truck is also a top choice for those who like to go off the beaten path. The excellent grip, high ground clearance and top engineering make the Ram EcoDiesel ideal over various types of terrain.
3). Top All-Weather Performance
The Ram EcoDiesel's toughness also makes it a top choice when the winter comes to the Drayton Valley area. You can rely on this truck to easily handle the snow and freezing roads like a pro. With its available 4X4 drive, the Ram EcoDiesel is one of the most sure-footed trucks on the road.
4). Fun Adventure Vehicle
When you want to go on that fishing or camping trip, the Ram EcoDiesel's bed can handle all of your gear and take you where you want to go. Many Ram EcoDiesel owners love to take this truck on to their favourite vacation spots. The excellent off-road capability allows this truck to handle all types of road and off-road conditions.
5). Top Daily Driver
Also, the Ram EcoDiesel is one of those rare full-size trucks that make for a livable daily driver. That's because the Ram EcoDiesel has a spacious cabin, lots of interior storage compartments and an excellent fuel rating. You will feel at home when you are on the road in a Ram EcoDiesel.
Our Ram Dealership Difference
At Foundation Dodge Drayton Valley, we will do what it takes to put you into the Ram EcoDiesel truck of your choice. We have sold many Ram EcoDiesel trucks to happy customers in the Drayton Valley area. We can do the same for you with our low down payments and affordable monthly payment plans. We can even work with you if you have less than perfect credit. See why we are one of the top RAM dealers in Alberta.
See What The Ram Ecodiesel Can Offer
You are invited to take a test drive of the amazing Ram Ecodiesel truck at Foundation Dodge Drayton Valley. We have a wide selection of brand new Ram Ecodiesel trucks in a variety of trim levels and configurations. You are sure to find the Ram Ecodiesel truck of your choice right here. Don't wait. Our excellent pricing will not last very long, so contact us today!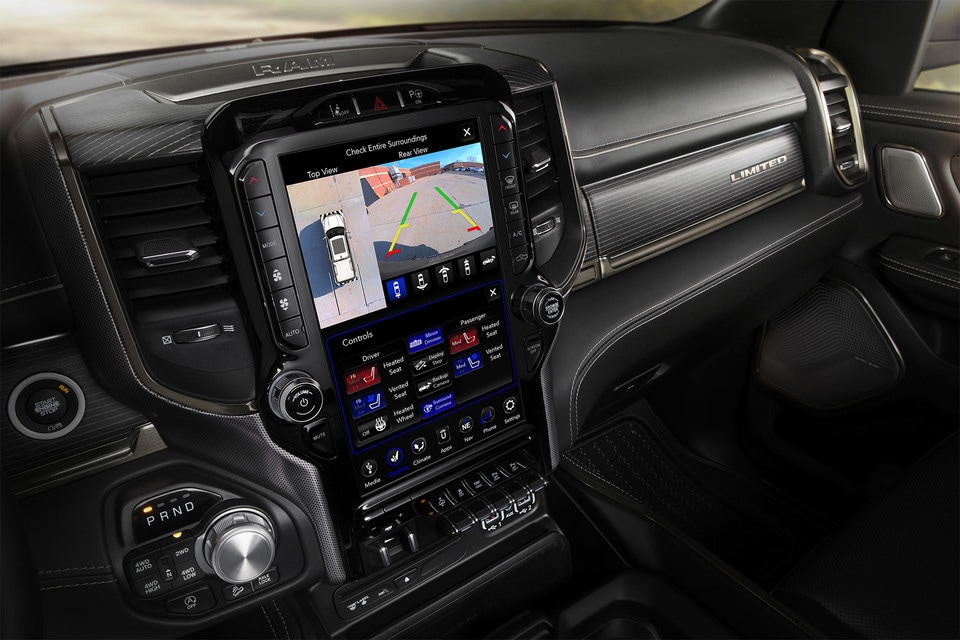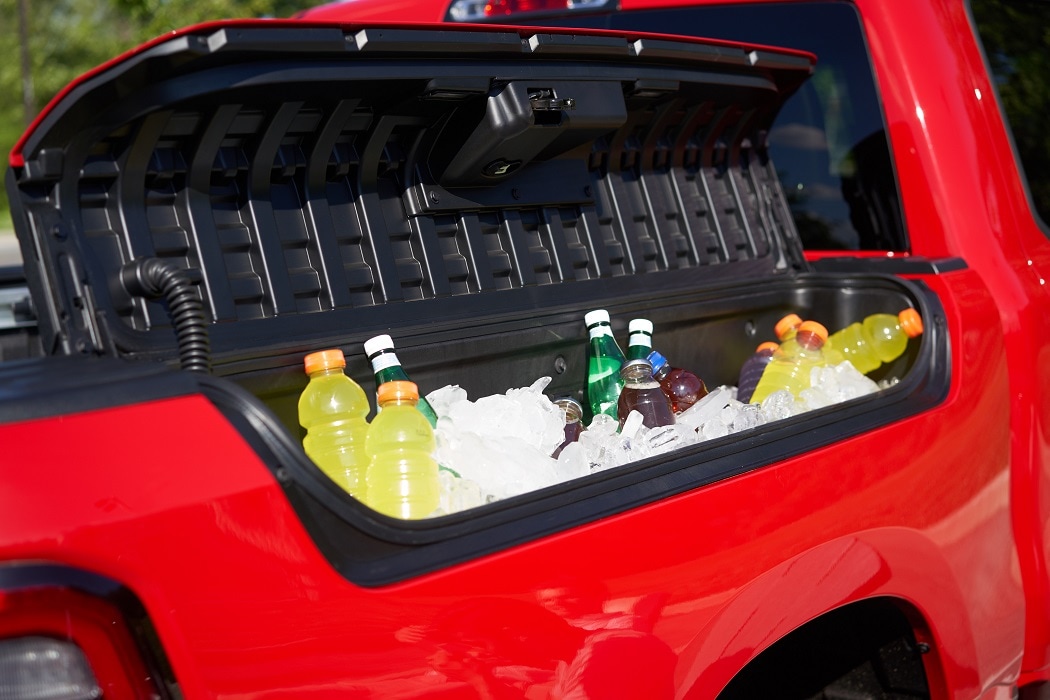 Hours
Monday

7:30 AM – 6:00 PM

Tuesday

7:30 AM – 6:00 PM

Wednesday

7:30 AM – 6:00 PM

Thursday

7:30 AM – 6:00 PM

Friday

7:30 AM – 6:00 PM

Saturday

9:00 AM – 3:00 PM

Sunday

Closed